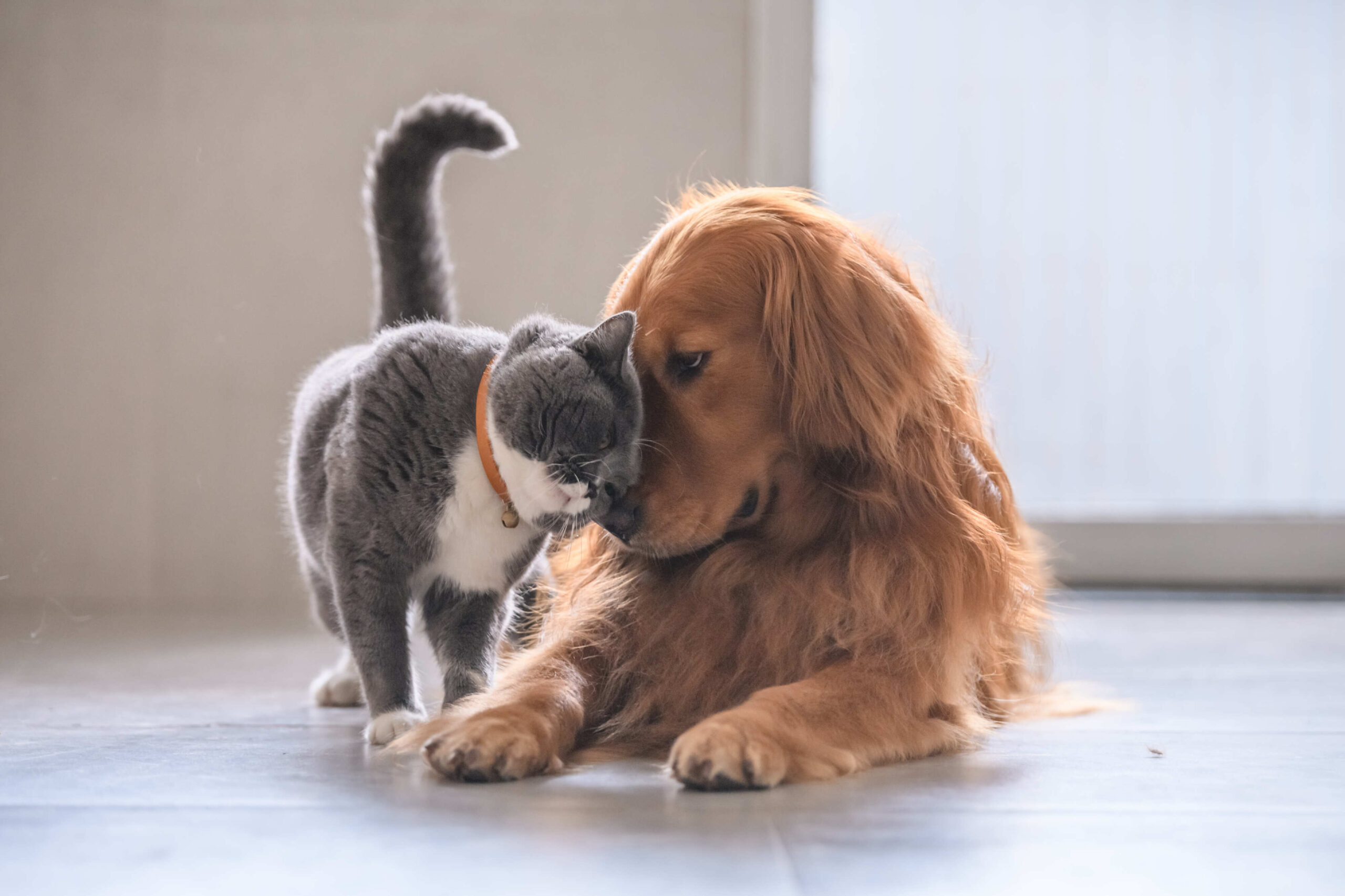 Frequently Asked Questions
Frequently Asked Questsions
We want your pet to be as comfortable as possible. You can bring their bed or some blankets. We want your pet to be comfortable! Any toys that will make their stay more enjoyable! If they are picky about the bowls they eat out of, you can bring those from home. If not, we provide clean stainless steel bowls for each meal. Some people choose to bring a t-shirt or something else of theirs to help their pet feel more at home. Also, please be sure to bring you pet in on a leash as there could be other pets arriving or departing in the lobby.
2
What food do you feed? Can I bring my own food?
We encourage keeping your pet on their own food and diet and bringing their regular food and treats with them. You may pack dry, wet, raw or dehydrated foods. We suggest packing extra food in case your return trip home is delayed, however if your pet run out of food during their stay we can supply our Natures Select Dry Kibble as an alternative until more food can be provided. Please be advised that abrupt diet changes to new foods may cause digestive upset" Please let us know of any food allergies your pet may have. We feed Nature's Select Premium Pet Food, which is a high quality, natural food. We feed the Original Chicken Lamb and Rice recipe to our canine guests, and Feline Premium to our felines. If you would prefer for us to feed your food we are happy to do that as well! We will feed both dry and wet (we have refrigerators for wet food). Feel free to bring treats from home as well!
Our morning team starts feeding at about 7:30 A.M. and does a quick rotation of all our guests outside so everyone can have a potty break first thing in the morning. Our afternoon team feeds at about 4:30 P.M. If you feed three times a day we will typically give the third meal between 12:30 & 1:00 PM. If your pet is more of a "grazer," we would be happy to set food out for them to munch on throughout the day, and replace it with fresh food the next morning. We take all feeding instructions at check-in so if your pet has any particular eating habits let us know then.
4
My pets are on medication. Do you give medication? Is there a cost?
No worries if your pet is on medication. When you check in, let us know what medication your pet is on, the dosage, and how they take it best. We will put their medication information on their kennel card that hangs on their run and on a medication schedule that the team signs off daily. If you would like to bring cheese, pill pockets, or anything else to help your pet take their medication, please do. We also do insulin shots for diabetic pets. Though we do not charge anything to administer other medications, there is a $2 per injection for diabetic guests. 
5
My pets cannot eat together. How do you handle that?
If your pets don't get along during meal time, let us know when you check-in so we can make note of it on their file. Also, let us know how serious of an issue it is. If it's just a matter of needing a little personal space, we can put their bowls on opposite ends of the run. However, if it's more of a matter of aggression or somebody eating all the food, we can separate them with the doggy door during meal time and pick up bowls afterwards. Cats are generally slower grazers and those with different diets or feeding habits may want to board separately to ensure each guest can get their appropriate diet
6
Do the dogs play together?
No, we rotate dogs out into the play yards individually by run. This means the only interaction they get is through their gates. If you board your dogs together in one run they will go out into the yard together. If you board them separately but still want them to be able to play together we can let them out at the same time.
7
What about spa services for dogs?
Hilltop provides bathing for dogs only (includes a bath, ear cleaning, brush out, and bandana) and nail trimming services. 
8
What vaccinations do they need to get before boarding?
We require the following vaccinations for all our guests staying at Hilltop: Canine: Bordetella, Rabies, Distemper Combo. (or your veterinarian's equivalent), and Canine Influenza Feline: FVRCP (or your veterinarian's equivalent), Rabies, and we recommend Feline Leukemia If you have questions or concerns about the Canine Influenza vaccine please reference this site. We request this vaccine unless you can provide us with a medical exemption letter from your veterinarian due to age or another specific health concern.
9
What happens if my pet gets sick?
If your pet has a mild issue (loose stool, slightly out of the ordinary behavior), we will make a note of it in an incident report and monitor your pet closely. Usually for diarrhea we may hold a meal or feed them rice. If the issue continues for more than a day, we will call you to make you aware and see if you would like us to take your pet to their veterinarian.  If your pet has a more serious issue, such as a seizure, we will immediately take them to their veterinarian, and call you to make you aware. If we cannot reach your veterinarian, we will take your pet to the nearest veterinarian clinic in Mt. Juliet or an animal emergency hospital depending on the specific situation.
10
My pet is afraid of storms, what will you do if there is one during their stay?
If your pet is storm sensitive, please let us know at check-in so we can make note of it in their file. If a storm does occur, we will shut all storm sensitive dogs inside their runs. If the storm is more severe we may turn off lights and/or shut all the dogs inside their runs. Some people choose to bring a ThunderShirt for their pet in case of a storm or to help with general anxiety.
11
What if I need to drop-off early or pick-up late?
Hilltop typically does not accept early arrivals or late departures. However, in rare situations, we will do our best to accommodate you if it is feasible with available staffing. We are open seven days a week except for major holidays. With that in mind, we ask that you respect our operating hours. When we are closed, we dedicate our efforts solely to providing your pet with the best care possible. Our first and foremost responsibility is to our four-legged guests. 
12
Is there someone at Hilltop all the time?
There is not someone physically at the kennels 24/7, but we do have someone on property 24/7.  During the walk-through, we do one last check on all of our guests before bedtime, and let all the guests in the Suites out for another bathroom break. Owner, Taffy Marsh, lives on the same property just yards from Hilltop.
13
Do you have air conditioning and heat?
Yes! Both of Hilltop's buildings feature climate controlled interior spaces with central air conditioning and heat maintained at comfortable temperatures year round.